Sorbic Acid
Sorbic acid, also known as 2,4-hexadienoic acid and 2-propenyl acrylic acid, is a food additive that has inhibitory effects on many fungi such as yeast and mold. Also used in animal feed, cosmetics, pharmaceuticals, packaging materials and rubber additives, etc.
Product Description:
Sorbic acid is a good food preservative. As a recognized safe and efficient food additive, sorbic acid and potassium salt will be more and more widely used in the food industry in China. It is white or yellowish white crystalline powder; It smells very bad. This product is easily soluble in ethanol, soluble in ether, and very slightly soluble in water.
Sorbic acid is an efficient and safe preservative recommended by FAO and WHO. It is widely used in food, beverage, tobacco, pesticide, cosmetics and other industries. As an unsaturated acid, it can also be used in resin, spice and rubber industries.
Application
:
Sorbic acid and potassium sorbate are the most widely used preservatives in the world. They have high antibacterial properties and inhibit the growth and reproduction of molds. Molds, yeasts, and many aerobic bacteria have inhibitory effects, but are almost ineffective against anaerobic spore-forming bacteria and Lactobacillus acidophilus. It is widely used in the preservation of various cheese products such as cheese and yogurt, bread and snack products, beverages, fruit juices, jams, pickles and fish products. The amount of concentrated fruit and vegetable juice in plastic barrels shall not exceed 2g/kg; the maximum amount used in soy sauce, vinegar, jams, hydrogenated vegetable oil, soft candy, dried fish products, instant bean products, pastry fillings, bread, cakes, and moon cakes is 1.0 g/kg; maximum usage in wine and fruit wine 0.8g/kg; maximum usage in collagen casings, low-salt pickles, sauces, preserves, juice (flavored) beverages and jelly; maximum usage in fruits and vegetables The maximum amount used in fresh-keeping and carbonated beverages is 0.2g/kg; in the food industry, it can be used in meat, fish, eggs and poultry products with a maximum amount of 0.075g/kg.
Packing & Delivery: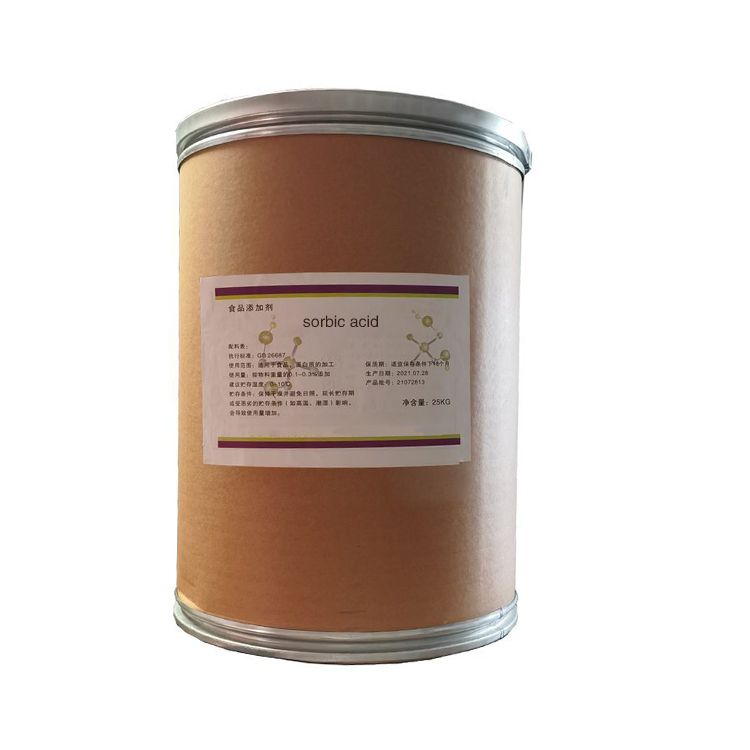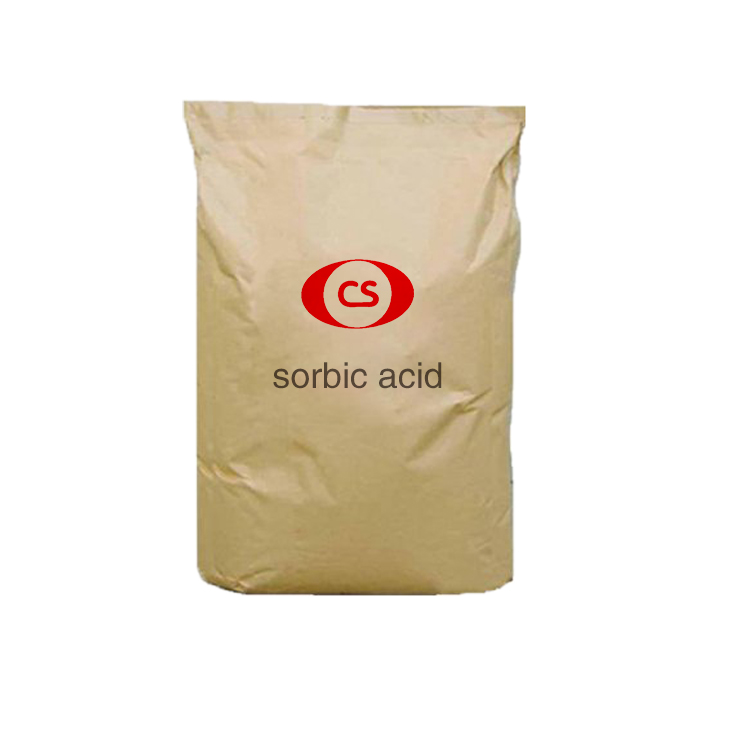 25kg/bag/carton/drum,14MT/20'FCL